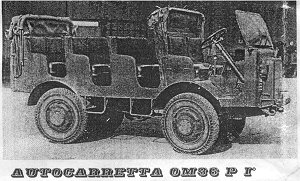 This model depicts a very interesting and unusual vehicle, rarely seen as a model. The OM 36 was a WW2 era light truck of 1-ton capacity with a unique 4-wheel steering and 4-wheel drive, ideal for the mountainous terrain Italy expected to fight in. The vehicle went through several evolutions and variations: a personnel truck, tow tractor and a cargo truck. AP Models markets five versions of this vehicle. This particular version is a personnel carrier for 11 soldiers. This OM 36 has pneumatic tires while the earlier OM 32 has solid rubber tires. These trucks had a reliable air-cooled diesel engine.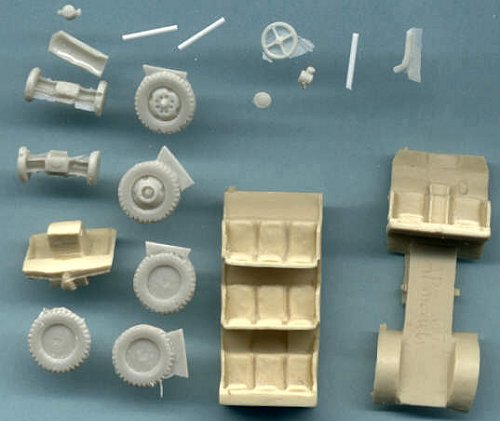 The kit included about 16 amber and gray resin parts, and about 42 etched brass parts on two frets. The resin castings looks very sharp and defect free. Happily, the clean-up of the resin appears minimal and simple. The brass is well etched and includes good looking parts for the underside as well as the top side of the vehicle.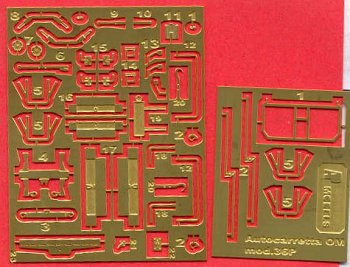 Instructions are very good and better than most resin kits. No markings are included so we will have to get spare decals from a DOC model or other kit.
Overall this is a very nice model, ideal as a display model or wargaming piece.