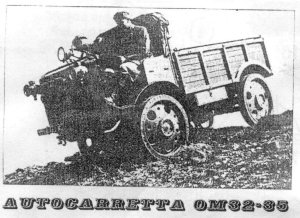 This 1/72 scale model is a companian piece to four other variants of this diminutive Italian truck offered by AP Models of Italy. This model is for the OM 32 cargo or the OM 35 one-ton capacity truck (the difference between the two being minor). The OM 32 featured solid rubber tires while later models, such as the OM 36 featured pneumatic tires. The vehicle was designed as a 4x4 mountain truck with an air-cooled diesel engine and four-wheel steering, ideal for combat in Italy and the Balkans.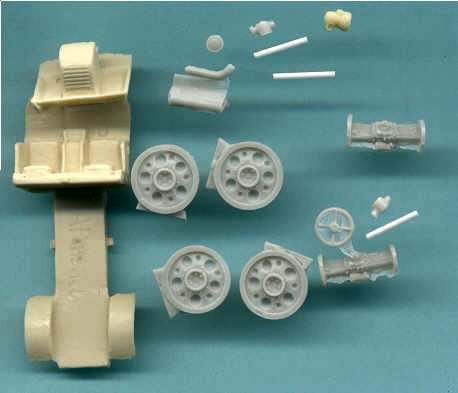 The kit consists of 15 resin parts and 48 etched brass parts on two frets. Casting is very well done and the brass is etched very well also. The cargo bed and storage boxes are assembled from etched brass. Brass gear shifts and foot pedals are included and I found detail to be overall excellent. Clean-up appears to be simple as well.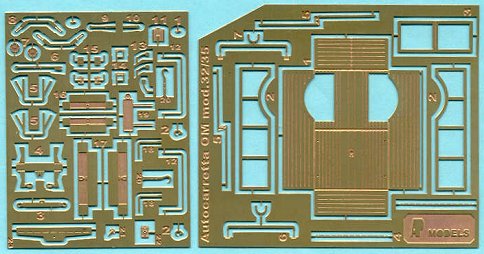 No markings are included with the kit which I understand should be simple license plates fore and aft. The vehicle was most likely to be painted in European scheme of gray-green. I have not seen any of these vehicles in photos from Afrika though this is certainly possible.