Civilian figures are very rare in our scale, and yet I imagine that many scenes that we choose to depict in our dioramas might benefit from having some of them around.
This simple 2-figure set comes to our aid, depicting a woman holding a baby and a young child holding a doll.
Detail is austere, yet convincing with nice folds in the clothing. Facial expressions are good, but not as vivid as some other sets from Wiee Friends
The standing figure is 172 scale centimeters tall, which might be on the tall side for a WW2 woman, unless perhaps you want to depict a scene in Norway or Holland.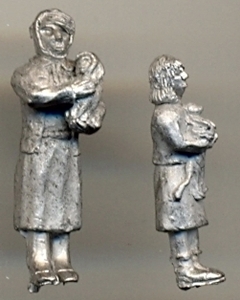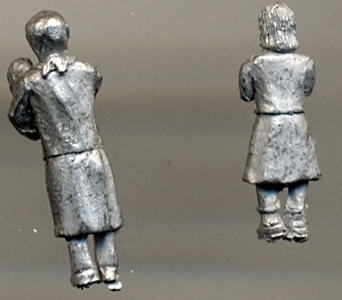 Sample kindly provided by Ian Hanratty of Wee Friends.