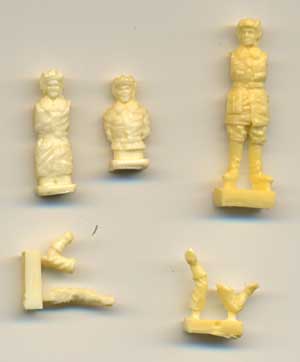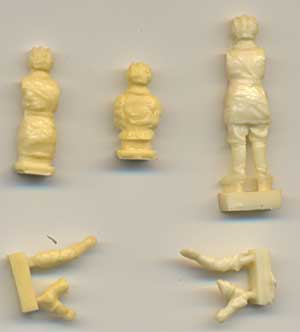 This is Wee Friends first release: a three man Russian tank crew in winter uniforms. The pictures speak for themselves, and I can only add that I am impressed by the quality of sculpting (by T-Izumi), and especially with respect to the facial expression.
Casting is very good with only a small air bubble found on the tanker's helmet of the 3/4 figure.
Sample kindly donated by Ian Hanratty of Wee Friends.