EBR-75/FL10 Turret
Manufacturer: WSW Models (Kit No. 7201)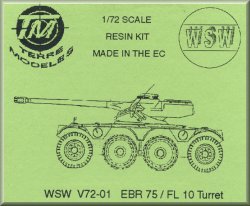 This is my second WSW kit, and I am once again quite impressed. Like their other kit I have previewed, the AMX-13, this kit is very simple with few parts, but with an extremely high level of detail.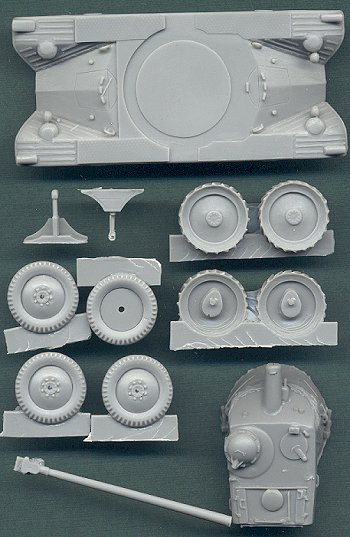 The casting is very crisp, with no flash and no air bubbles that I can see. The wheels are highly detailed with a decent representation of tread. Being a solid-body kit, all of the hatches are closed, which is unfortunate. The gun barrel is molded straight as an arrow. No markings are included, and the instructions, which are simple four-view diagrams, are adequate, considering the simplicity of the model.
This is a highly recommended kit, and I look forward to getting the others by this company.
---