AMX-13/FL10 Turret
Manufacturer: WSW Models (Kit No. 7203)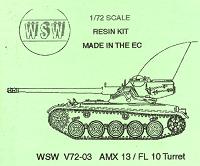 Wow! What an amazing kit. This is my first kit from this company, and I am most impressed. It is all resin, including the tracks, and although there are very few parts, they are all incredibly well detailed, and very well cast.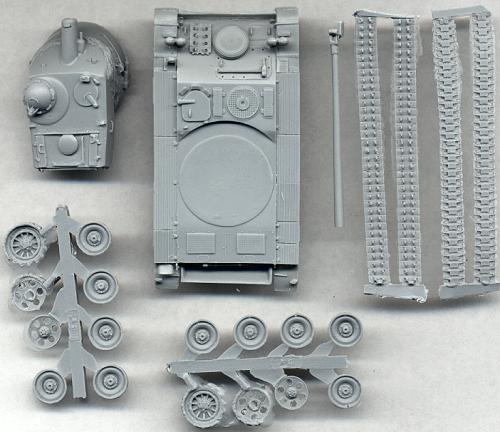 The casting is extremely crisp, with only a wisp of paper thin flash on some of the wheels. The only air bubbles I see are on a couple of the wheels, which should be easy enough to fill. The tracks are highly detailed on both sides. Being a solid-body kit, all of the hatches are closed. The gun barrel is molded straight as an arrow. No markings are included, and the instructions, while brief, are adequate, considering the simplicity of the model.
This kit very much reminds me of the quality of both the molding, as well as the masters, of ADV Mini's kits. Perhaps there is some collaboration going on there?
This is a highly recommended kit, and I look forward to getting the others by this company as soon as finances allow.
---