History

The Motorgeshütz was a concept armoured vehicle with tracks designed by Austrian engineer Günther Burstyn in 1911. Attempts by Burstyn to patent it in his native country failed. The 1912 model was a slight redesign and another attempt to patent it, this time with the Germans, also failed. With hopes now dashed that a patent might result in military contracts, Burstyn ceased attempts to convince the military of the vehicle's worth. As a result, no actual vehicles were produced, only a few concept models.

The Kit

Vargas Scale Models is one of the many new players in the 3D printed scale modeling community. This is one of six kits I purchased at the 2022 IPMS USA Nationals in Omaha, Nebraska at the Vargas booth in the vendor room. The Burstyn Motorgeshütz 1912 model was the first kit added to my "purchase" pile, and as such was inspected before handing over any money. Also on the Vargas stand was a finished example, which later showed up on the contest table (below).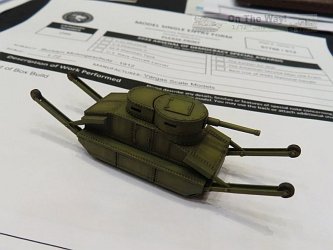 Below are a few photos of what you get in the box - a solid one piece body, plus parts for two optional gun barrels and a turret, along with an instruction guide containing photos of the prototype model vehicle and of a reconstructed vehicle built using Burstyn's original plans.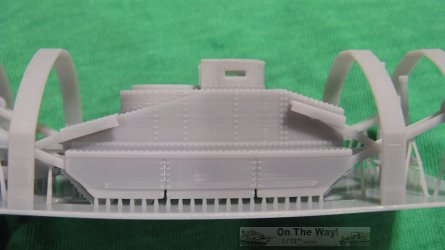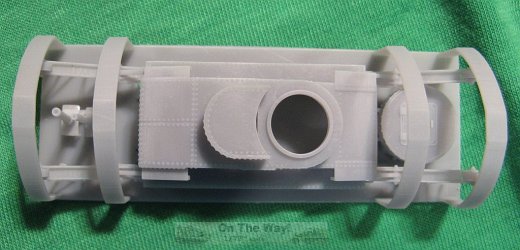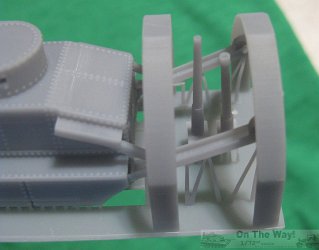 Unlike their Ford Chase kit (previewed here), the printing layers are very noticeable, but they are in places that are reasonably accessible, so it should not be too difficult to eliminate them via sanding and/or primer without damaging the adjacent rivet detail.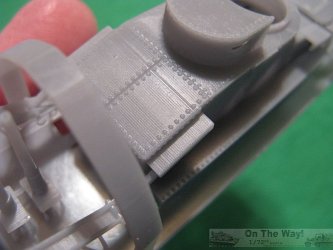 The bottom of the track is completely flat with no shoe detail whatsoever.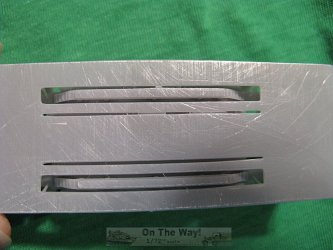 The instructions offer the builder a choice between a barrel seen on the patent drawing (longer thin barrel) or that seen on the Heeresgeschichtliches Museum's full size model (shorter barrel).
As far as I can tell there is nothing on the rear panels to indicate an engine such as intake/exhaust grilles or louvres, something the modeller may wish to add.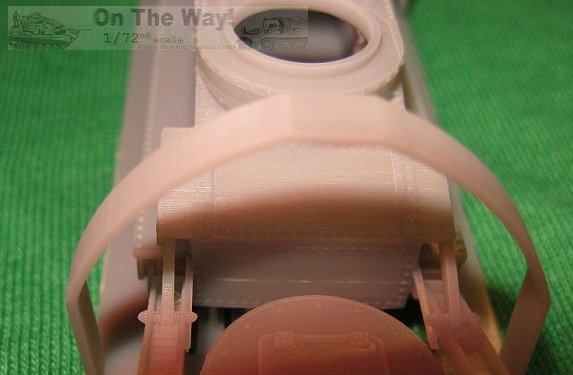 Conclusion

Outside of the print striations, which should be fairly easy to eliminate, this is a decent looking kit. It is substantially better than their Ford Chase and Holt Gas-Electric Tank that I'd also purchased at the same time.
References

[1] wikipedia
[2] Tanks Encyclopedia
[3] Landships

Preview sample purchased by the author.