This has long been my most wanted kit, ever since seeing it previewed on Milan's site last year. I once tracked down a rare Al.By kit of the Pak 38, only to find that my sample contained an incorrect gun barrel (from a French cannon kit), so I was left without a Pak 38 until this past week.
This Schatton kit is gorgeous, and is much nicer than the Al.By kit. Most of the parts are made in resin, with the exception of the gun barrel which is a gorgeous turned brass piece with integral muzzle brake (Schatton also sells this barrel separate, for use with the Al.By kit), as well as the gun shield and some smaller details in etched brass.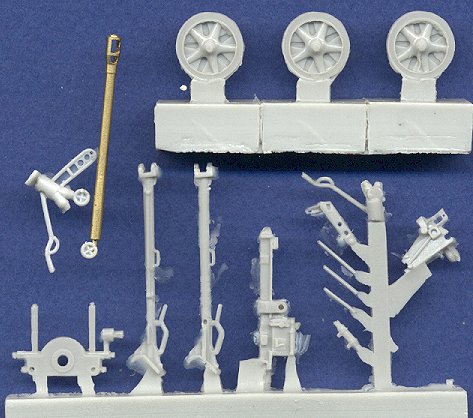 The resin is very well detailed and cast. There are one or two tiny bubbles to fill, and resin paper to brush off the parts. As you can see, the gun carriage in my kit is missing an axle arm for one of the wheels, but that will be easy enough to replicate in plastic. The detail on these parts is outstanding.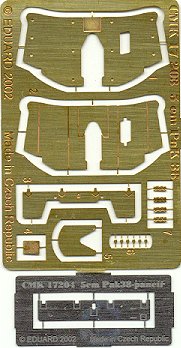 The brass barrel is amazing, and the brass gun shields, though they will be challenging to bend into the appropriate curved shape, are the ideal way to replicate the very thin, double-layer shield for this gun. Perhaps in the future, Schatton could include a resin plug in the proper shape of the shield for use as a form to press the brass parts to and bend them into the correct shape.
This kit looks even better in hand than on the screen, so I recommend you all go out and get one.
My sincere gratitude to Thomas Braden for sending the review sample.