Very rarely do we get a kit of an artillery piece, and even more rarely does that kit come in a box that is larger than your average tank kit. In this case the reason is simple: this is one big son of a gun !
My reference material on artillery pieces is next to non-existent (for the moment), so forgive me for the conciseness of the preview. This will (hopefully) change once I decide to build the kit. All I know is that this gun was used throughout the war.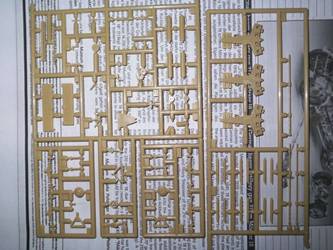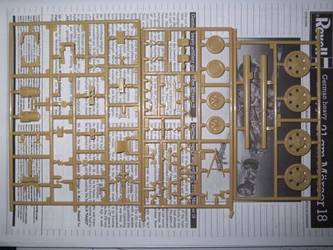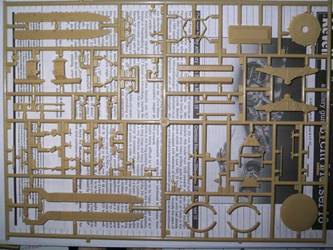 Pictures above from Henk of Holland website, used with permission. A scan of the manual can be found on the same page.
Parts are crisp (as usual with Revell) and, above all, plentiful: 6 sprues in all. The manual counts no less than 73 (!!!) steps.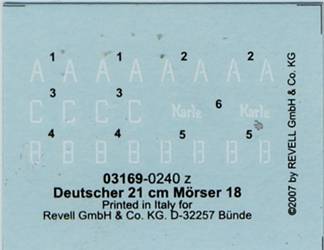 Artillery pieces normally did not carry much in the way of markings. Nevertheless, Revell gives 4 marking options, supported by a small, but nice, decal sheet. Some of the options sport an attractive camo scheme, by the way.
Once assembled, this kit will turn into an impressive piece of equipment, so make sure you got the shelf space for it. Those not lacking in space, will probably display the model being towed by a Famo (as suggested in the manual). This will present no problem as the kit allows the modeler the choice between firing mode and towing mode. (I'm even being told that Revell will release both as a combo-kit.)
The only thing I see lacking are suitable figures and ammo.
Vladimir Seabrook-Smith adds:
MR Moddellbau has an upgrade set MR-72117 which includes an aluminum barrel, ammo in wicker and turned aluminum and brass charges plus a plethora of boxes and extras.
I believe there is also one available for the 17cm Kanone also.