50mm KwK
Manufacturer: PN Sud Modelisme (Kit No. 72 82)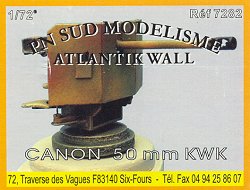 I admit to making a mistake when I ordered this kit. I thought that the description on the website was a typographical error, and this in fact was a PaK, not KwK, but I was wrong. This kit represents what I believe is a 50mm tank gun, removed from the tank turret, and mounted on a pedestal with a makeshift gun shield. Since PN Sud specializes in Normandy beach fortifications, I assume this weapon was used in that battle (the box is labeled Atlantik Wall).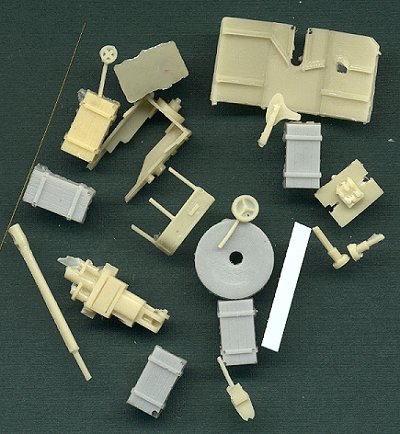 Overall, the model is well done, though the quality of the molding is a step down from what I've seen on their Pak 43 kit. There are many air bubbles in the resin, some of which may be difficult to fill. But the detail on the parts is very good, and the gun barrel is molded completely straight. The instructions consist of several views of the model in various stages of completion, and though written in French, should prove to be adequate even for those of us who don't speak the language.
This is a nice kit, though hampered by poor casting. I hope that PN Sud continues with their series of cannon kits, because it is a good series, and there are many subjects that need to be done.
---