Pz. 38(t) Ausf. C Photoetched Brass
Manufacturer: PART (# 72013)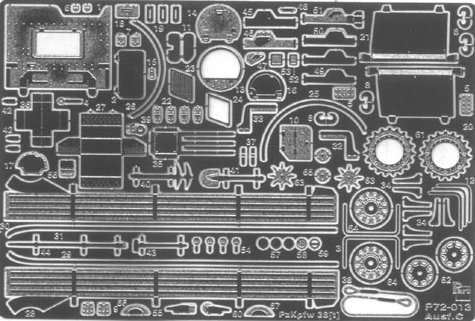 Superb set:
new fenders and braces
tranmission deck
idler and sprocket wheel fronts
commander's hatch
engine access hatches
pioneer tools
storage boxes
jack
Wow. Love it. except for the tools and the tow cable, this is a really cool set. It says that this set is for the Attack Ausf. C kit, but it is also useful for the other Pz. 38(t) variants. Keep in mind that many parts can also be used for the out-of-production ESCI Marder III and some parts can even be used for their Jagdpanzer 38.
---