Sd.Kfz. 251/1 Ausf. C
By Faustnik - jmqtv(at)iol.pt
Manufacturer: Part (P72-008)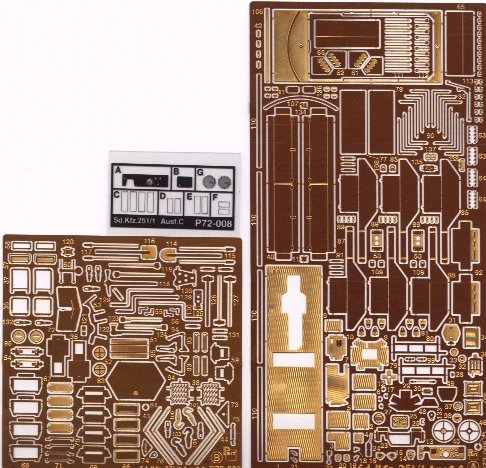 Evaluation:
This is without doubt one of the areas that has grown up in the last years, as each new kit released in Braille Scale has been accompanied by "extra equipment" mainly from Photoetched producers, like it's usual by now, in the "bigger scales". Part has been giving us some excellent sets for detailing & correcting old and new kits. In this case, I present here the set for the old ESCI Sd.Kfz. 251. This is a generic set, meaning that almost any version of the ubiquitous Ausf. C could be used - if you manage to lay your hands on one. The quality is the normal high standard already presented in other sets from this producer, but not to my liking, there are too many small parts that are useless to me, like the tools (in 3 parts!) and some of the interior, needing not only good eye sight, but also steady hands… Overall a very good set for this "long in the tooth kit", even if some of the parts could be very easily replaced by scratch parts in plastic, but this is a personal opinion.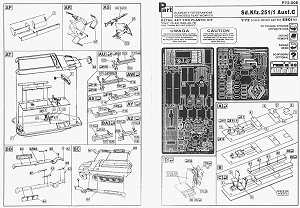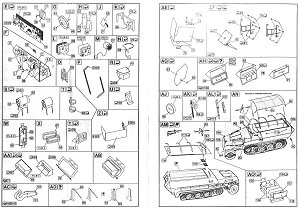 I must thank Milan Vins for providing me this set.
---