Wz.29 Armored Car
Manufacturer: PART (Kit #A001-72)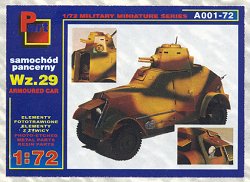 This was PART's first attempt at making a complete kit in 1/72nd. Their goal was to make a kit completely from photoetched brass, but with a couple of parts molded in resin, because the brass wasn't appropriate. The result is superb. Although I have yet to assemble the kit myself, I have seen build-ups of this model which look amazing.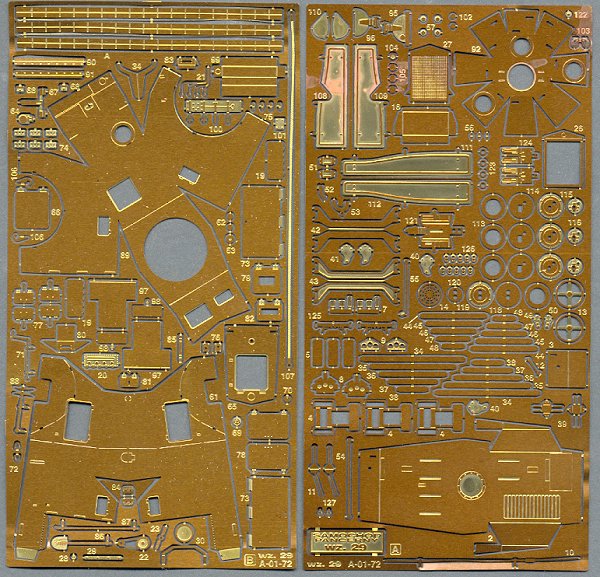 The main portion of the kit are these two large frets of etched brass. Most of the vehicle is composed of brass, and although it is very flat, it actually works very well. Of course, great care and patience are needed when working with etched parts, so this is not a kit for beginners.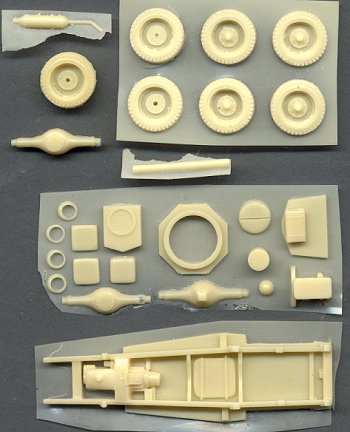 The resin parts are also very well done. I am very impressed with their quality control: some replacement pieces have been included for parts which were not cast well (an axle and a wheel). Well done, PART.
No decals are included, and although the kit comes with detailed instructions, some portions are a little vague, and I recommend going to PART's website to check out the photos of the completed model, to use as a reference.
This is a unique, and excellent kit. I think it is a great idea to attempt this type of model in brass, and I look forward to seeing the other PART brass kits.
---