M4A3E2 Sherman "Jumbo"
Manufacturer: MR Models (Kit MR-44)
by Faustnik
What you Get:
14 Parts moulded in yellow resin of very high quality.
22 Parts cast in white metal.
Packed in a card-box (not shown).
A A4 sheet with info and assembly instructions (in German and English).
No decals.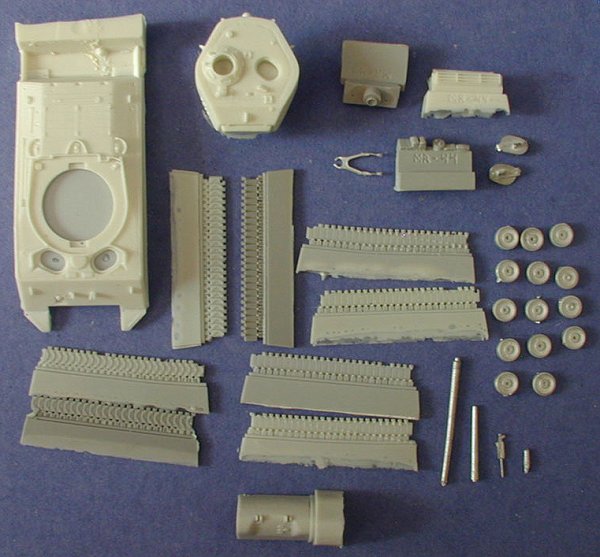 Evaluation:
First this is a combi-kit, and as such you need to provide a suitable 1/72 Sherman, in this case the ESCI/Italeri M4A1, to supplement the missing parts.
The resin and white metal parts are of good, if not excellent quality of castings and details. You only need to clean them, removing the casting blocks, and assembly, as these is mostly a straightforward business. Some of the parts, I replace with the original M4A1 ones, but this was a personal choice.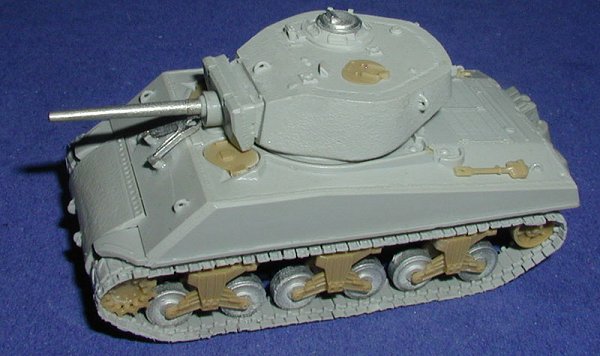 In terms of armament, you have the option of a 75mm M3 L/38, for the initial configuration or a 76mm M1 L/55, for an after-March 1945 field conversion. All the barrels are in white metal and are of good quality.
The tracks are a "clone" of the ones from ESCI/Italeri, representing the T48 rubber block, but with extending end connectors, like all M4A3E2 should have, and are very well done.
The bogie wheels, present in the box, are of the late type - solid smooth type - and as such only presented on the M4A3E2 prototype, but not on the production ones. It seems that these type of wheels have an high rate of failure, due the weight of the Jumbo, so most M4A3E2 should use the old 6 spoked wheels, as presented on the original ESCI/Italeri kit. You could always use the solid disk on any other Sherman family model, so this is always a useful set.
Comparing, with the Steve Zaloga's article on the M4A3E2, the turret shape and size seems to be correct.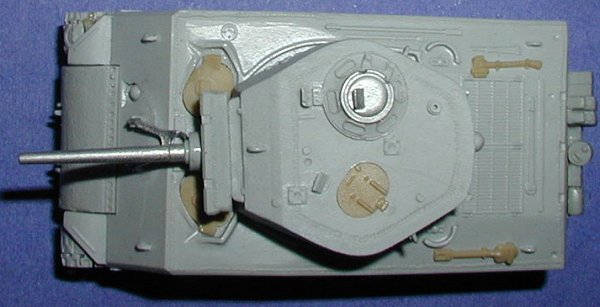 Naturally, that being based on the ESCI one, means that it shares all the positive points of it, but also the negatives, particularly being a little to short on length terms - around 2mm. But I can live with it, and in the end it will build in an excellent model, so I can only Highly Recommend this model.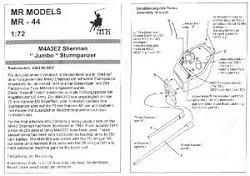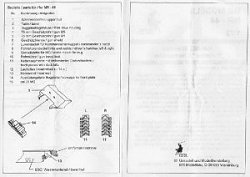 References:
ZALOGA, Steve, "Silver Star 'Jumbo'", in: Military Modelling, Vol.32, No.4, 2002
Josť "Mad Dog" Ventura
---