M4A2 76(W) Sherman
Manufacturer: MR Models (Kit MR-7251)
This is my second MR Models Sherman conversion kit, and it is simply amazing. There is really nothing that I can add to my previous reviews of these Sherman kits, which I have not already said. It is a conversion set, designed to be used with the Italeri (ESCI) M4A1 Sherman plastic kit. The lower hull, bogie suspensions, tracks, and some small details, are meant to be used from the plastic kit.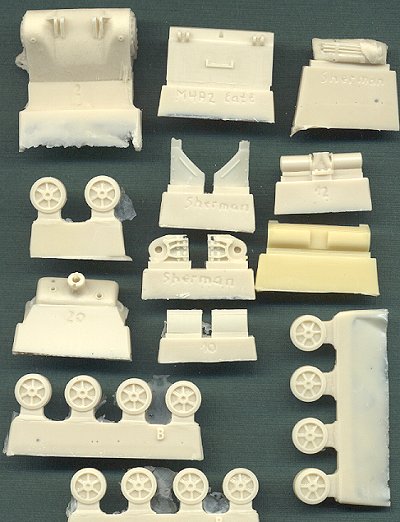 As is typical with the MR Models kits, the master parts for this model are some of the best I have ever seen. Unfortunately, the kit is hampered by substandard resin casting, with many of the resin parts in this kit blemished with small air bubbles. While it should be easy enough to fix most of them, it is disappointing to see such a fine model hampered by poor resin. The hull and turret are the best ones made in this scale. All hatches are open, though they need to be drilled down a little more in order to fit in figures.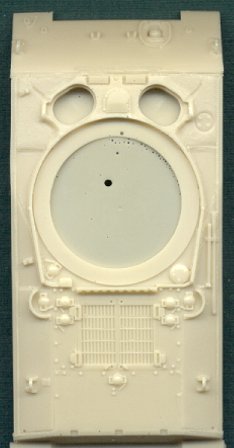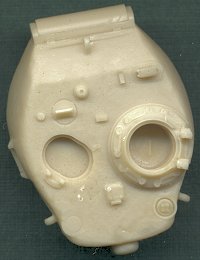 Some of the parts are provided in cast metal, such as sprocket wheels and hatches, and the 76mm gun barrel is a beautiful turned-aluminum piece. All of these parts are very well detailed and cast.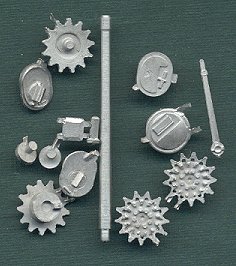 As mentioned in other reviews on this site and elsewhere, these Sherman kits from MR Models are far and away the very best Sherman models available in this scale (and better than most kits in the other scales as well). The attention to detail, the devotion to 100% accuracy, the inclusion of optional parts and hull stowage, and once again, the remarkably well done master parts, make these kits the new standard that needs to be reached for all future Sherman models. About the only way this kit could be improved (aside from better resin) is to include more parts to make it a complete kit, and perhaps some etched brass details, such as periscope and headlight guards. I understand that MR has not done this in order to keep the costs down, but I think the additional costs of a complete kit would probably be less than we need to spend now on a plastic kit for the conversion. Something to think about . . .
Here's another suggestion to MR: how about molding the engine hatches open, and selling separate engine sets?
---