Sherman Firefly VC
Manufacturer: MR Models (Kit MR-7245)
Long has this tank been on the most-wanted lists for this scale, and MR Models has continued their series of Sherman kits with this outstanding conversion kit. Designed to be paired with the M4A1 Sherman kit from Italeri (formerly ESCI), most of the tank is included here in resin and metal, with very few parts being required from the plastic Italeri kit (primarily the bogie trucks and some miscellaneous smaller hull details).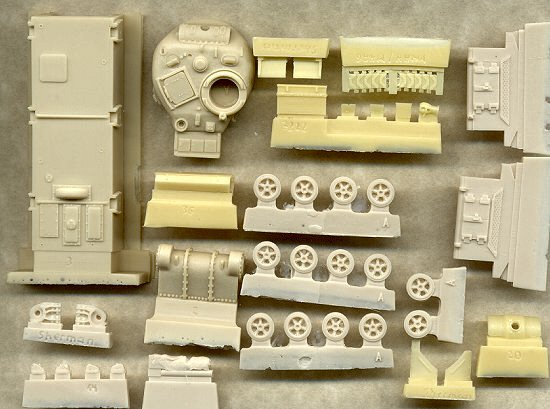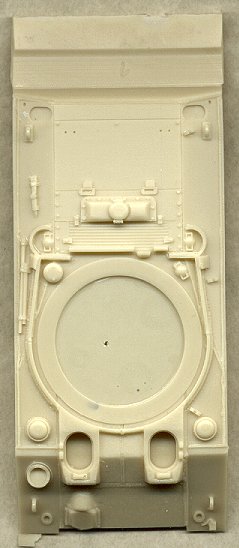 As is typical with the MR Models kits, the master parts for this model are some of the best I have ever seen; perhaps THE best. Unfortunately, the kit is hampered by substandard resin casting, with the majority of the resin parts in this kit blemished with small air bubbles. While it should be easy enough to fix most of the bubbles, it is disappointing to see such a fine model hampered by poor resin.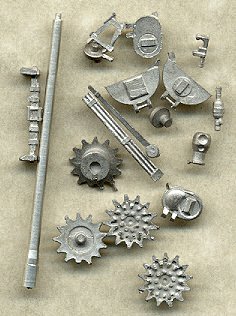 Some of the parts are provided in cast metal, such as sprocket wheels and hatches, and the 17 pdr gun barrel is a beautiful turned-aluminum piece. All of these parts are very well detailed and cast.
As mentioned in other reviews on this site and elsewhere, these Sherman kits from MR Models are far and away the very best Sherman models available in this scale (and better than most kits in the other scales as well). The attention to detail, the devotion to 100% accuracy, the inclusion of optional parts and hull stowage, and once again, the remarkably well done master parts, make these kits the new standard that needs to be reached for all future Sherman models.
Many thanks to Albert Boone for providing this review kit.
---