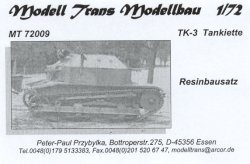 This is my fourth Polish TK Tankette kit (after PART, Al.By and NRC), and I must say, this is a very nice model. It follows the same pattern of construction as the other kits (well, except the PART kit), with a solid body, two track/wheel pieces, and some smaller items such as the gun and muffler.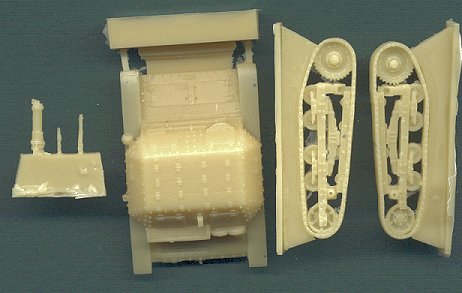 Also like the other kits, the wheels are fantastically detailed, but the tracks are not. However, the tracks on this kit are much better than the other two resin kits. I know that for tracks this small, it is not possible to mold them accurately, but it would be nice to have a little better representation of track link detail. Regardless, this kit is superior to all the others, except PART, which includes etched tracks in their kit.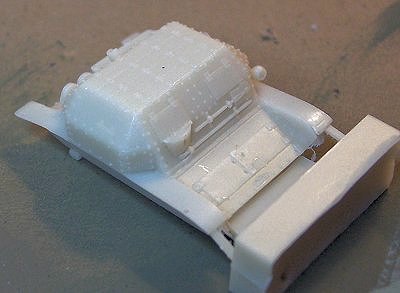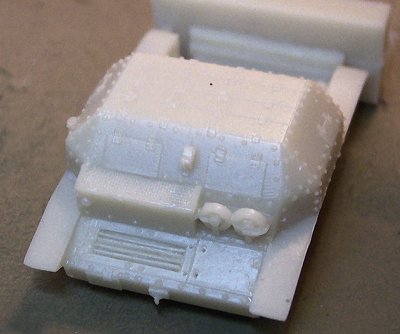 The hull is solid, with closed hatches, and very nice bolt and rivet detail. Hatch handles are to be fabricated by the modeler out of wire, with locator holes provided on the hull. No instructions or markings are included.