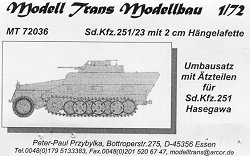 This is a conversion turret for use on a Hasegawa Sd.Kfz. 251 kit (any will do).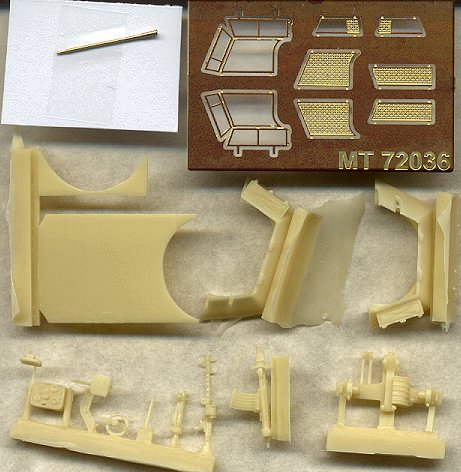 Primarily resin, but with some etched brass parts as well, this kit consists of mostly the 20mm turret, and only two parts for closing off the fighting compartment of the Hasegawa half-track. Consequently, this set could be used for any vehicle that used this turret, such as the Sd.Kfz. 140/1 Aufklärungspanzer from Attack. The parts are very highly detailed and cast with no imperfections I can see. The cannon barrel is turned brass, with the end drilled open (unlike the Al.By 20mm barrels), and may well be the best 20mm barrel I have seen. The turret is completely detailed inside and out. This is an exquisite set.

Many thanks to Tracks & Troops for providing the review kit.