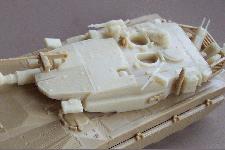 I am sure we are all familiar with the company photograph above, of the Merkava IIIB covnersion turret. But until I actually saw the set in-hand, I had no idea of its complexity. You can see all the parts below: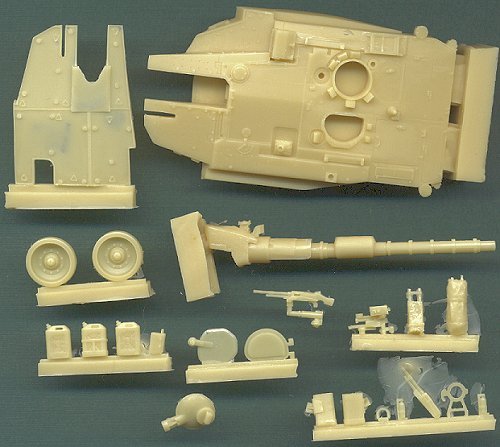 Most of the parts are stowage items, and since there are no instructions included with this set, photos of the real thing will be a big help when assembling the kit. Casting is up to Modell Trans' typically high standard with only paper-thin flash, and no air bubbles or other blemishes in the resin. The gun barrel is perfectly straight, and as you see, they even provide a separate driver's hatch. That is a very nice touch, as the Revell kit has this hatch molded closed. This is a gorgeous set.
Thank you very much to Modell Trans for the providing the review item.