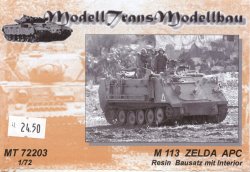 Modell Trans is continuing their line of Israeli armored fighting vehicles with a series of three M113 variants. This first kit represents the earliest modification made to the American-designed vehicle, and is modified from the ESCI (now Italeri) M113 kit.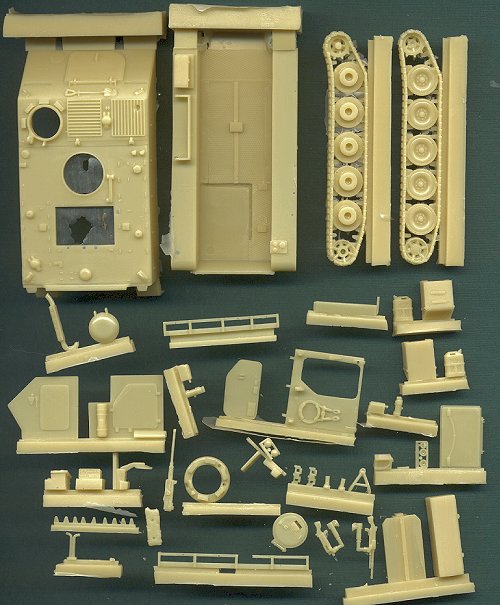 The parts are up to Modell Trans' high molding and casting standards, with very few blemishes or air bubbles. The most obvious flaws are a couple of sinkmarks in some of the interior parts, copied from the originals. The hull and chassis are heavily modified and improved from the ESCI parts. All hatches are open, and the interior is detailed, except for the engine compartment. The wheels have been greatly improved, with accurate pairs of wheels, and guide teeth on the tracks. The .50cal MG is fantastic, as are the 7.76mm FN MGs (I think that's what they are).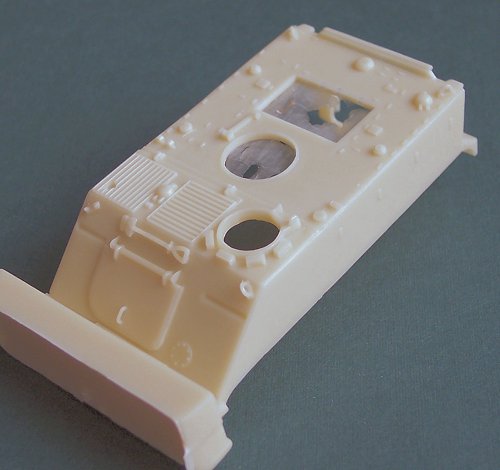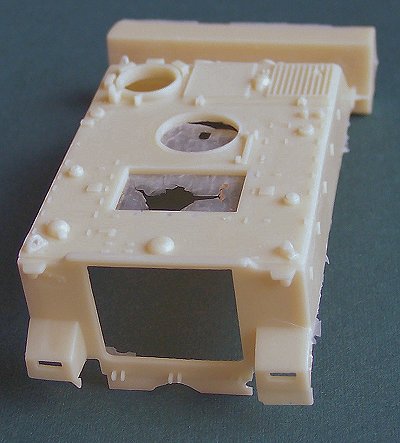 This is a beautiful model, and I look forward to seeing the other two M113 versions some day.
Special Note: I received an email from Jorit Wintjes, who runs the outstanding website: Pedestrian Guide to IDF Braille Scale Modelling, and he has informed me of the fact this these M113 kits are incorrectly named. Apparently, Modell Trans (and I) incorrectly assumed that all M113s used by the IDF are called "Zelda", when in fact, only the versions with the stand-off armor are called Zelda. The first two kits in the Modell Trans series, 72203 (this one) and 72204 (Command Version) are actually just M113s (sometimes called Bardelass). Only kit # 72205 is actually a Zelda, and it should correctly be called a Zelda I (Zelda II has improved armor). Thanks very much for the correction, Jorit.