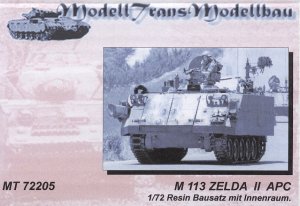 Over the years, the US has sold a great many armored vehicles to Israel, who promptly improved upon them. The Zelda APC was a perfect example of this. The base vehicle was the M113 APC, but with the addition of improved add-on armor, and improved protection against mines.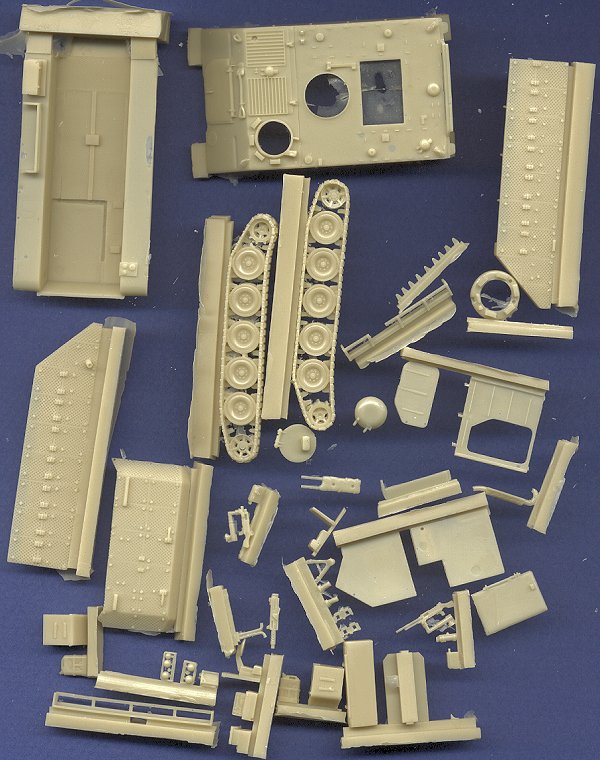 This kit was produced by converting the old ESCI (now Italeri) M113 kit. A lot of detail has been added, both to the interior and the exterior. The wheels and tracks have been greatly improved, and the extra armor looks masterfully done. The resin casting is superb, and there are only a couple of broken parts (machinegun barrels) from shipping. Although this kit is labeled "Zelda II", according the naming system the Israelis use, this is actually a Zelda I. The Zelda II uses new and improved Blazer stand-off armor.
The instructions are adequate, but no markings are included. This is an excellent model, and will look really great when built.
Thank you to Michael Hatch for providing this review kit.