T-72 M1 Soviet Main Battle Tank
Manufacturer: Modelkrak (Kit No. 7209)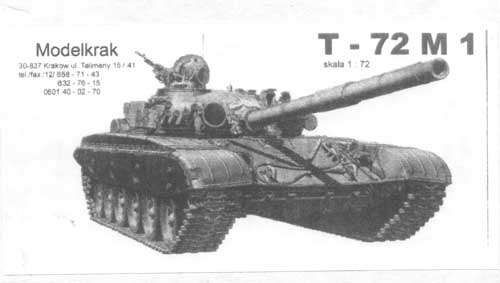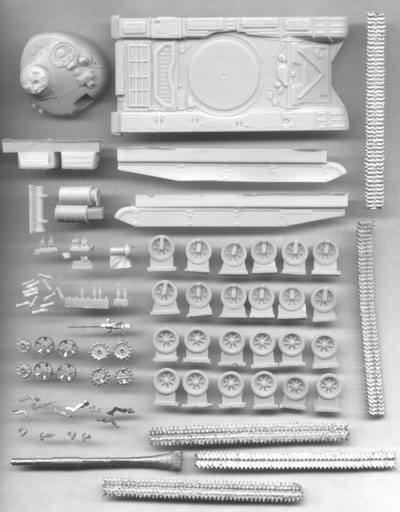 Another fine kit from Modelkrak. This kit looks as though it was designed by the same folks who do the ARMO kits. The instruction sheet, style of craftsmanship, and the quality of the resin are very reminiscent of that company. The instructions are fairly poor. Have good reference photos handy when building this kit. No painting guide or decals are included.
The resin quality is very good. It holds the detail very well; there are no air bubbles or imperfections. There are large pour-blocks to be removed from the bottoms of the hull and turret. The rest of the resin parts should be able to be easily removed from their sprues with a saw.
The metal parts are not quite as fine. One of the idler wheels on my kit is a "short-shot" and there is a fair amount of flash to clean off of them. The tracks are not nearly as detailed as other Modelkrak tracks, and are a little disappointing. Perhaps they could be replaced by an extra set of tracks from ESCI's T-62.
The kit looks to be very accurate, compared to the few reference photos I have of the T-72, and it is far nicer than the Interavia T-72 kit. I understand the Galaxy kit is fairly nice, but with a few inaccuracies.
---