SU-76M Assault Gun
Manufacturer: Modelkrak (Kit #7234)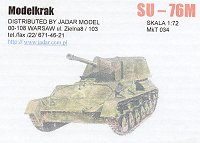 The SU-76M has long been one of my most wanted kits. Modelkrak released this kit early this past year without much fanfare, so I was unaware that it was available for several months. Now that UM has released a version of this tank destroyer, I thought it might be helpful to post a preview of this resin kit for people to use as a comparison.
Typical of Modelkrak kits, this one is all resin, including the tracks. Perhaps PART will some day soon treat us to replacement tracks in etched brass, considering the number of kits becoming available using this vehicle's chassis.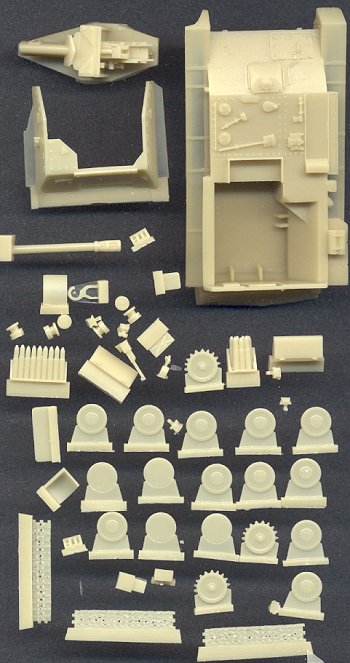 As always, the resin is extremely high quality, with very few bubbles or other blemishes. The fighting compartment is open, with a highly detailed gun, some ammunition, plus other interior details. There is plenty of room for the modeler to add more detail, if suitable references could be found.

Once again, no decals are included, and the instructions could certainly be improved. But overall, Modelkrak did a fantastic job with this kit, and it is one of my favorites from their lineup.
---