Saurer BT 4500 (4,5 ton 4x2 truck)
Manufacturer: MarS Wheels 1914-1945 (Cat.nr 7223)
From Faustnik.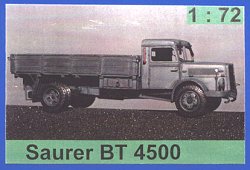 What you Get:
81 parts moulded in a tan coloured resin of good quality
A small strip of perspex for the windows
Packed in cardboard box with a colour picture of the kit on top.
3 A5 size sheets with info and assembly instructions
No decals, but with painting information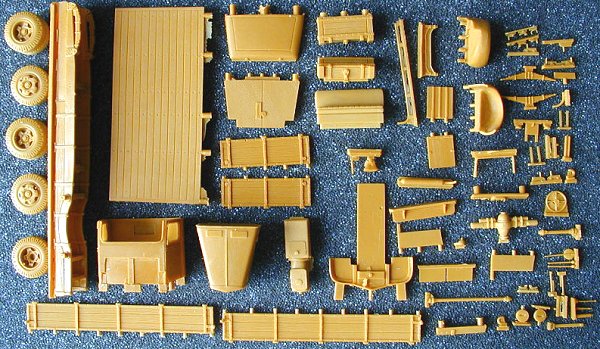 Evaluation:
This was my first MarS kit, and after opened it I was just amazed by the overall quality of the castings and the level of detail, particularly on the wooden parts of the cargo bed. While not quite at a similar level than the last offerings from AL.BY, this is indeed a very good, if not excellent, kit.
Due to the production/casting process you will expect to do some cleaning of the parts, like removing the resin plugs and so on. I only detect a little warping on the longer and thinner pieces of the cargo box, but this would be easily corrected using the hot water process.
On my specimen I also detect a few air bubbles, but nothing to worry about, as these will quickly fill in.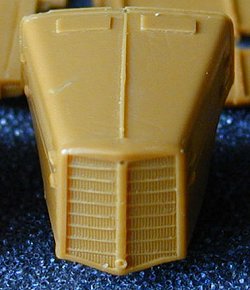 The assembly instructions are decent and honest so you will not be worried by the lack of info to assemble it. As a personal opinion, I will discard most of the very small parts, made in resin, and replace them with items made of plastic, spare PE parts and copper wire, but this is a personal approach, and not a negative evaluation of the kit parts.
The interior is almost minimal, but perhaps depicting very well a wartime production, but for these I just have to get correct info, that I at the moment do not have.
This lack of info also does not permit me to ascertain the accuracy in terms of scale, so I must give MarS the benefit of the doubt.
In terms of painting and units, I only could inform that the production goes from 1940 until 1944, and was used by any type of motorised unit in the German Army, mostly of heavy transportation columns.
More than recommended.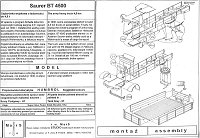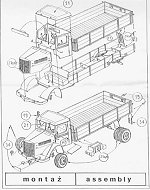 jose_ventura(at)portugalmail.pt
---