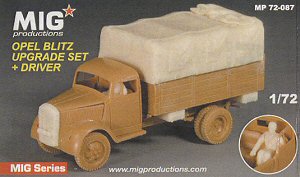 This is a fairly small set, but one that is really neat. I normally don't like adding the covers to cargo beds on my truck models (what these called? Tilts, or something like that?), for two reasons: first, I like to show off the detail on the cargo bed interior, and two, these covers always looks really poor in plastic kits. But the cover that's included with this set, addresses both of those concerns. First of all, it simply looks awesome. Very realistic, unlike the molded plastic parts included with most kits. Second, the back flap is opened (again looking very nicely done), which displays the interior quite well.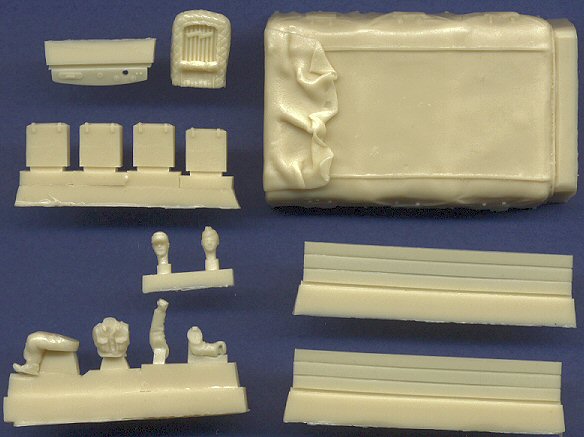 Additional parts in the set are two wooden benches for in the cargo bed; four tool boxes for attachment beneath the cargo bed; a winterized (insulated) radiator grill; a new dash board; and most importantly, a driver. Decent truck drivers are very hard to come by in this scale, so this one is particularly welcome. He even comes with the choice of two different caps to wear. (As a suggestion for MIG, I think that producing a set of four or five truck drivers, of any nationality, would probably be a huge hit.)
As with all recent releases from this manufacturer, the resin quality is excellent, and no flows are evident in the casting of any of these parts.
Thank you to MIG Productions for providing this review set.