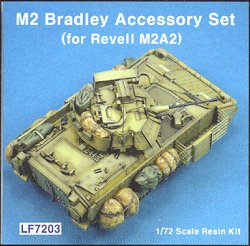 Legend Productions is well known to most large scale AFV, figure and aircraft modelers, but this is their first accessory set for 1/72nd scale AFVs. Designed specifically for the Revell M2A2 Bradley kit, it may also work on the ARMO resin Bradley kit, and perhaps the forthcoming Dragon kit as well. I say "may work" because each of the resin pieces in this set is molded to fit perfectly on the Revell kit in a specific location on the kit's hull, with impressions of the hull details formed on the rear surfaces of the resin parts. Of course, with some sanding and filler, I'm sure that these parts can be adapted to many other kits, but be aware that as they come in the box, they are a perfect fit only for the Revell Bradley.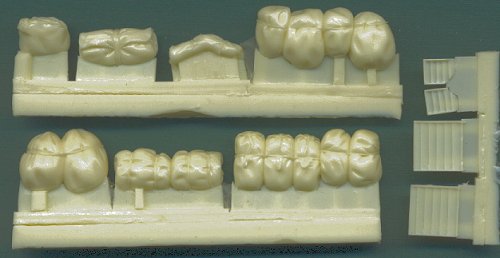 The set includes a bunch of resin stowage items, such as rolled tents, duffle bags, and other "soft" stowage, as well as the IFF (Identification Friend or Foe) panels for the hull and turret.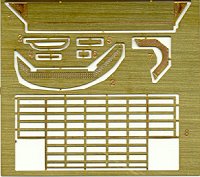 There is also a small fret of etched brass that includes storage racks, periscope guards, and a couple of other miscellaneous details.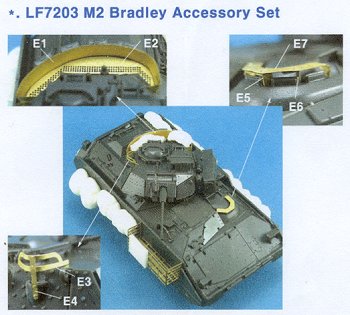 Right out of the box, this looks like a superb set. The resin is perfectly cast, with no air bubbles or imperfections of any kind, and the etched parts are extremely thin and sharply etched. I hope that Legend will produce more sets along this line in the future, and perhaps some figures as well.