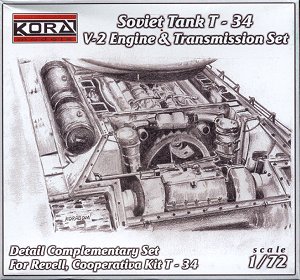 Given the large number of T-34 kits on the market today, it's a suprise that there have not been more detail or conversion sets released for them. This particular set has been available for well over a year now I believe, and includes both the V-2 engine and the transmission for the T-34. Note that the KV series, the SU- assault guns, and IS/ISU series also used versions of the V-2 diesel engine, so perhaps with good photos, it would not be too difficult to convert this set for use in a kit of one of those vehicles as well.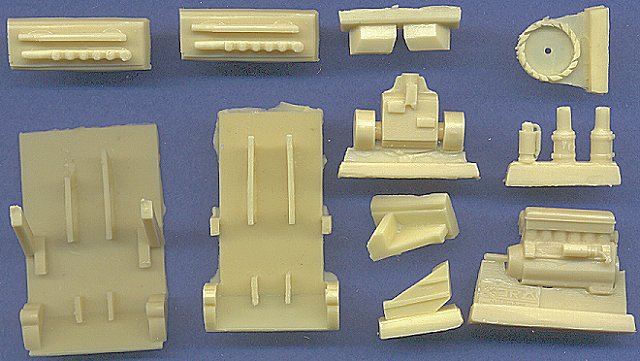 You can see that there are two inserts for the hull floor; this is to provide a good fit for either the Revell or the Cooperativa (AER) T-34 kits. I have not yet tried to fit this set into an Eastern Express or UM kit, but I imagine that one or the other of the hull inserts would work.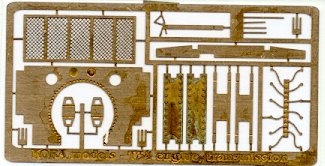 This is really a nicely done set, though the instructions are a bit thin, so if you have additional photos of the interior of the T-34 engine bay, they may prove helpful.
My sincere thanks to Smallscale.de for the providing the review item.