M-24 Chaffee Light Tank
Manufacturer: Hasegawa (# 31119)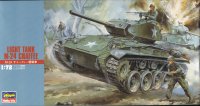 This is one of Hasegawa's earlier kits, and it's not too bad considering its age. The detail on the vehicle is very well done, but there are a few features which are fairly archaic, such as the closed hull hatches and one-piece vinyl tracks.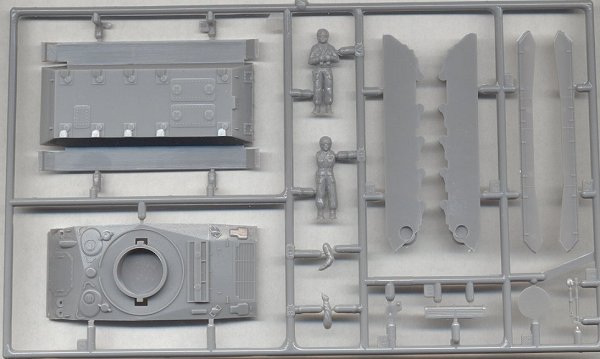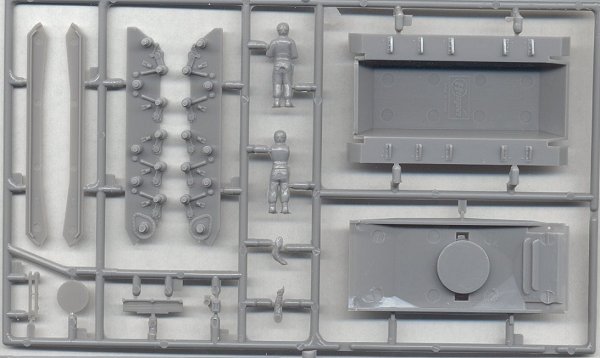 The turret hatches are open, which is a very nice touch. Two figures are included, and although they are a little chunky, overall they're not too bad.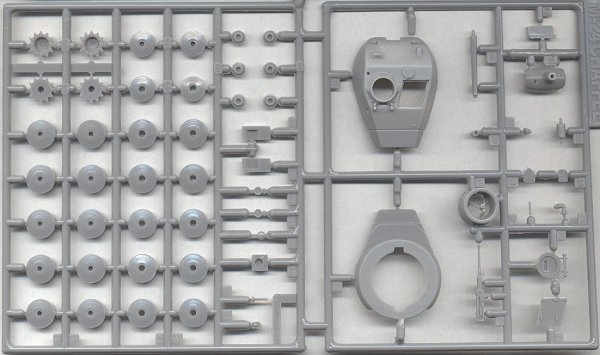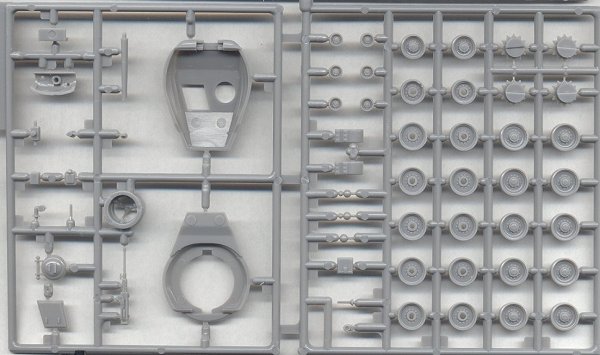 I am particularly impressed with the wheel detail. The track exterior detail is also good, but the inner surfaces are poor, as is the old-fashioned vinyl.


The decals include markings for two tanks in unknown US Army units, and one vehicle from the Japanese GSDF.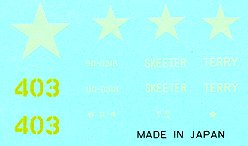 I have only a single, generic reference source for this tank, and according to that book, this model is about right in width, but is about 2mm too long, which is around 1/70th scale in length. Other than that, the kit seems very accurate to 1/72nd.
For a beautiful build-up of this kit, check out Kent Kirkpatrick's review at SSAMSIG.
---