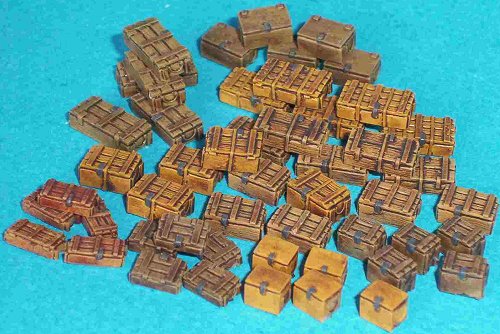 Next up for Goffy is a set of "generic" ammunition cases. There are 10 styles of wooden and metal (?) boxes of various sizes. These are indeed Universal, as they can be used for just about anything, not just ammo. All boxes are molded closed.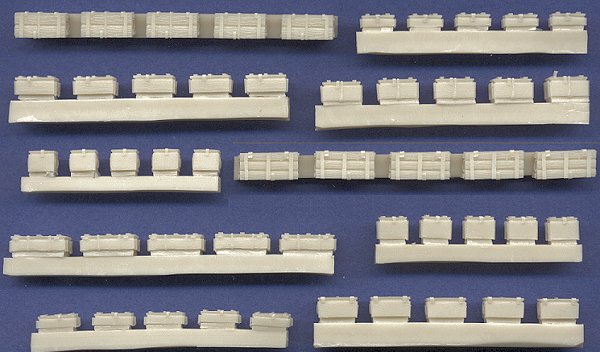 The casting is superb with no blemishes of any sort on my sample.
Thank you very much to Goffy Model for the providing the review item.