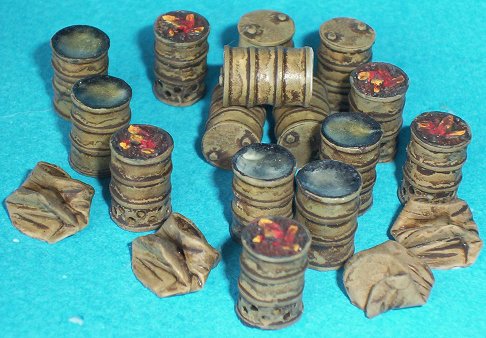 How many oil barrel sets do we need? Well, one more: this one.
We have four things going on here, pictured below; first is the standard 55gal drums in the upper right, with lids on; second are the open barrels, filled with water (or other liquid) in the upper left; third are crushed drums in the lower right; and finally we have the fire pits in the lower left - with ventilation holes cut into the bottoms, and ashes and wood sticking above the rims.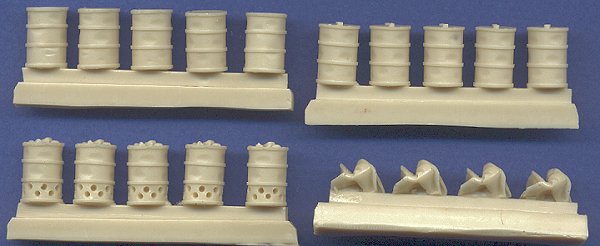 Not your typical barrel set, this set is highly creative, and a welcome addition to any diorama builder's parts box.
Thank you very much to Goffy Model for the providing the review item.