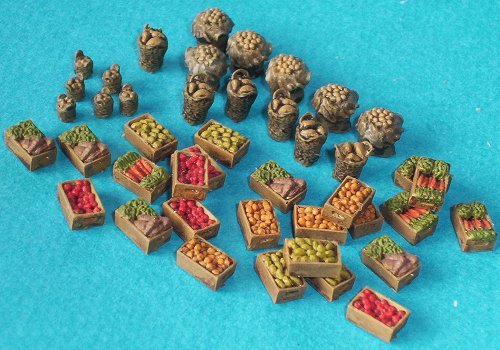 What a neat idea! It seems that the resin cottage industry is becoming more and more creative with each new release. Obviously designed with the diorama-builder in mind, this useful set is packed full of crates and baskets filled to the brims with various baked goods and fresh produce (potatoes, apples, carrots, beets, lettuce, etc.). As with the other Goffy sets I've seen, there are one or two tiny air bubbles needing to be filled, but overall, the casting is superb.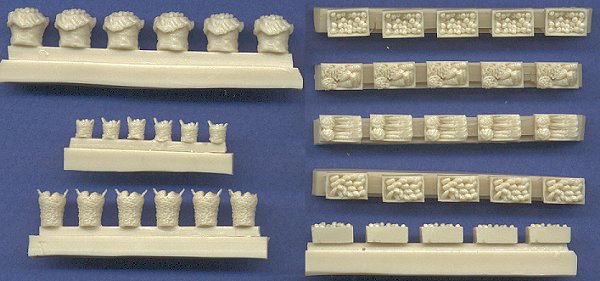 This is a really cool set.
Thank you very much to Goffy Model for the providing the review item.