Skoda RSO
Manufacturer: ExtraTECH (Kit #7222)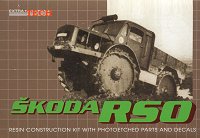 Although I don't know much about this vehicle, I can identify a quality kit when I see one, and this is definitely a quality kit. Extratech often releases unusual vehicles, but I am sure that this kit will make many modelers very happy.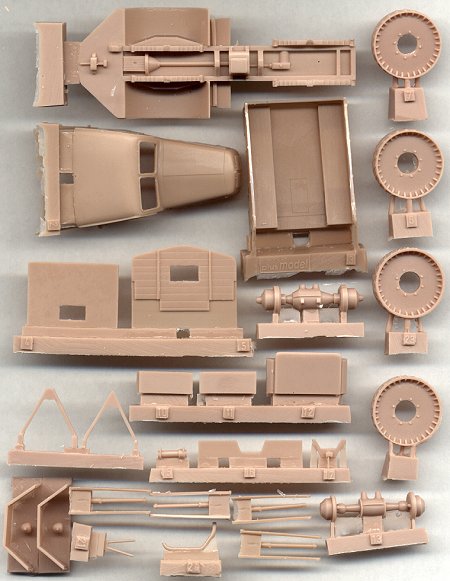 The resin casting is top-notch, with only a couple of tiny airbubbles that need filling. The cab is closed, so if you want open doors, some surgery will be required. Nice treadplate pattern on the floorboards. Most of the cab interior is detailed with etched brass parts, but if you open the doors, be prepared to add a little more detail, such as aging the seats, etc. Clear parts are provided for all the windows.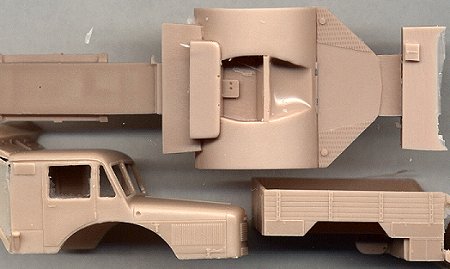 The decals are very thin and sharply printed. Markings are provided for three vehicles. As always, Extratech gives us some of the best instructions in the resin kit industry.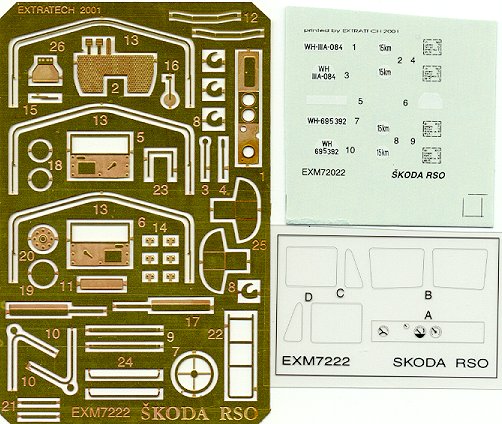 Another gorgeous and recommend kit.
Thank You to Extratech for providing the review sample.
---