How often have you been unhappy with the steering wheel provided in your (mostly resin) kit or wanted a different type for a conversion? Look no further, Alexandru Giersch from Romania comes to your rescue. This accessory set offers 22(!) different steering wheels in all conceivable styles and sizes.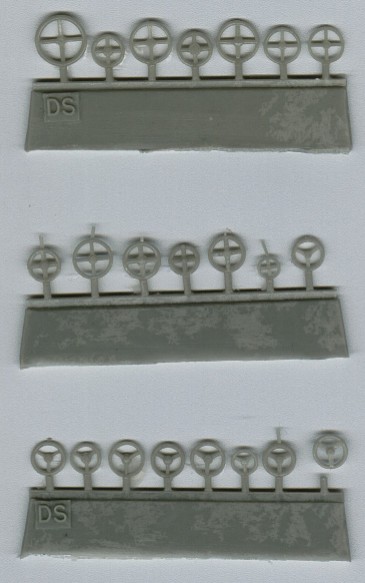 Master Maker Alexandru Giersch of Bucharest, Romania adds another product to his proprietary line sold under the Details72 label with this excellent set. Casting and/or quality control are meticulous with no flaws detectable whatsoever in my sample. The only problem you might encounter is finding the proper reference for using all these different wheels.....
Thank You to Alexandru Giersch for providing the review kit.