The Cpl Overby updated Panther II is still lacking on the running gear being correct (spacing of the rear bogies).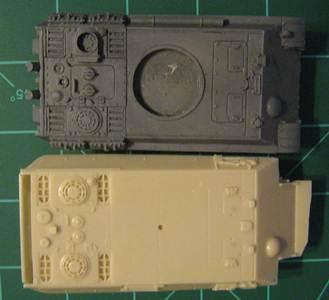 Above: Cpl Overby, below Modell Trans
The engine deck still needs work. The Panther II (the one found) did not have the extra grills across the 4 intakes and no extra raised compartment on the left side. Also, don't forget that the real Panther II only had a test weight turret on it! (See photo below.)
Of course since his kit is of the proposed Panther II with the turret, these 2 areas are mute to talk about. All the other minor details on the hull can be waved off as 'updates' on later production models…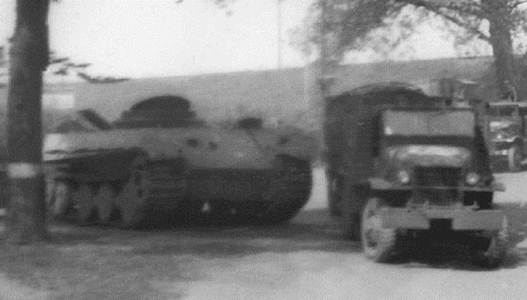 PS: This is not the only Panther II out there. Modell Trans also has one (MT72356).
References:
Achtung Panzer # 4 - Panther, Jagdpanther & Brummbär, by Araki (ed.)