This set includes 10 panels as indicated in the chart above; enough for two complete Challenger 2s, two Warriors, and two generic panels for use on other vehicles.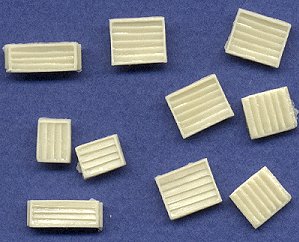 They are very simple pieces and the detail and casting are done well enough.
Thank you very much to Smallscale.de for providing the review item.