What you find inside the kit and how to assemble it
The kit comes in a small plastic bag with the label at the top. The label has a small black & white photo of the front-left side of the vehicle. The model consists of 29 light-amber-colored, cast resin parts. Parts are nicely cast, with no bubbles or warping. There is the inevitable amount of flash around some parts, but clean-up was very easy. The assembly instructions are the standard exploded-view style with no written instruction.
A brief inspection makes it easy to understand that there are no compromises between scale and historical accuracy. Every single detail is there, down to the particular thread pattern on the wheels; the final assembly looks rather sturdy, although the model looks very delicate, with many small details.
Pieces go together very easily and there are no parts that require a particular attention. Even the small instrument panel is there, with the three instruments clearly visible (since it is not specified, note that the smallest, central one should be the lowest - see photo).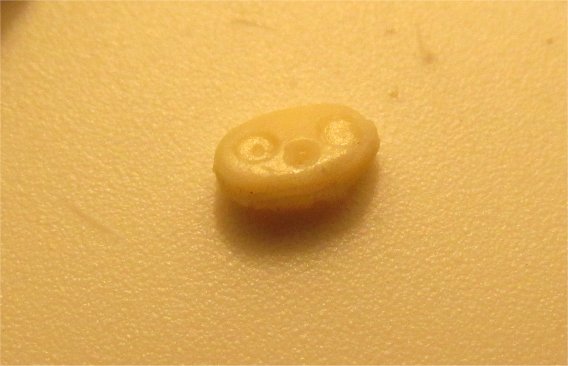 The wireframe supporting the seatback is inevitably thicker than it should be, but resin can be filed so I made it thinner (left one after filing - right one without).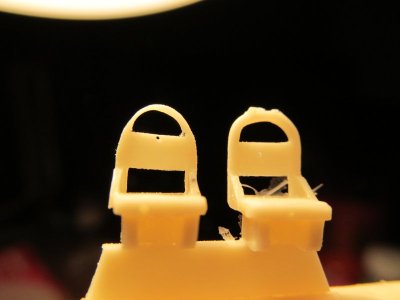 The wireframe supporting the ammunition rack is a bit simplified but I think it was impossible to do any better in this scale. A skilled modeller can scratch a new one from thin wire.
As you can see in the photo below, there is a small gap in the pavement below the anterior seats (black arrow); nothing to do with the small, squared hole in front of the posterior seats (red arrow), which was the access to the fuel cap and it is faithfully reproduced. I could not find enough evidence about the anterior fissure, maybe it is only present in my sample, so I decided to fill it.