Italian Mile Marker
Bennett's Palette (#DA001)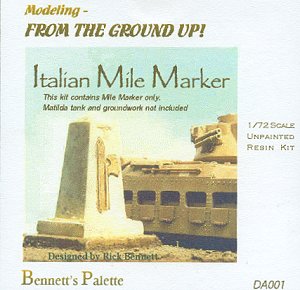 Meant to represent one of the solid marble mile markers that were placed along the coastal highway through Cyrenaica and Egypt by the invading Italians in the late 1930's - early 40's, this piece is perfectly cast in pure white resin, without blemish. Their website says that we simply need to dab at the piece with a paint sponge to get a nice mottled, marble effect, but I have yet to try it. The fasces is embossed in exquisite detail, just waiting to be bronzed. The 1/72nd version stands 38mm tall, although some of that may be sanded off the bottom when attaching to a diorama base. This will look spectacular paired with the new Roden Sd.Kfz. 263, which I am building in Afrika Korps livery. Hopefully a full build review of both pieces will be available soon.
Bennett's Palette is a relatively new company specializing in large scale resin figures. They will soon be releasing a series of diorama bases for small scale AFVs, and this is the first piece in that series.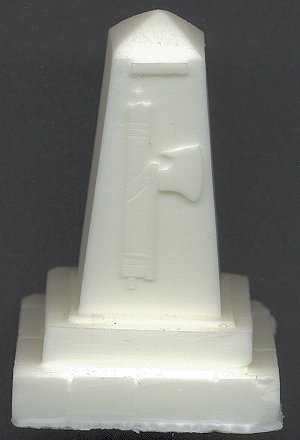 Thank you very much to Rick Bennett from Bennett's Palette for the review sample.
---