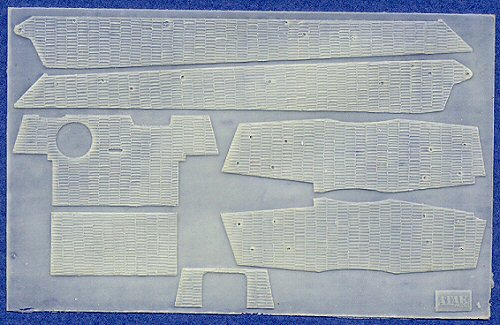 Next up from Atak is this set designed for the Revell King Tiger (Henschel) kit. As with Atak's other sets, some of the zimmerit is directly applied to the kit in very thin sheets of flexible resin, and other parts are simply replaced with resin duplicates.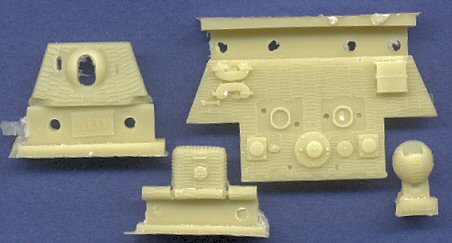 The zimmerit is reproduced here in a very delicate and accurate pattern. Application will be very easy, and the result will be worth every penny of this set. This is a beautiful set, and in my opinion, it is the best and easiest way to produce a King Tiger with zimmerit. This set is designed for the Revell King Tiger kit, but it may fit the Italeri and Dragon kits with some trimming, or adding some additional material along with edges with putty.
Although I don't own the Atak set for the Porsche King Tiger, I've seen photos of it, and it is essentially the same as this one, except the entire turret is reproduced in resin as a single piece, probably due to the complex curves associated with it.