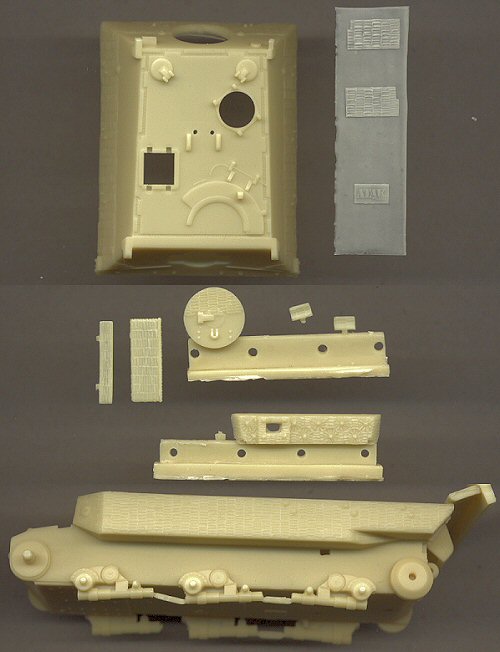 I'm sorry about having to scan these large hull pieces, but my camera needs a new battery, and the scanner is all I have at the moment. I'll take some photos of these parts as soon as I am able.
This set has been available for some time, and I had always wondered how it looked in person. Thanks to Rafal Niedzielski for providing this review set, now I know. It's fantastic. As you can see in the scan, the two main hull pieces are replicated in their entirety, with several smaller detail parts, and two small sheets of zimmerit for attaching to the fenders. The zimmerit is extremely well done, almost as nice as that seen on the Coelian Models sets, and far better than I'd be able to do by hand.
Although this set was designed for the initial Dragon Elefant release, it will also work equally well with their revised Armor Pro Elefant. The only complication is that the wheel suspension units are molded in place, and would need to be removed in order to alter the sit of the wheels.