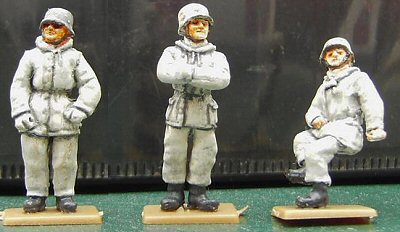 Packing:
Plastic bag with zipper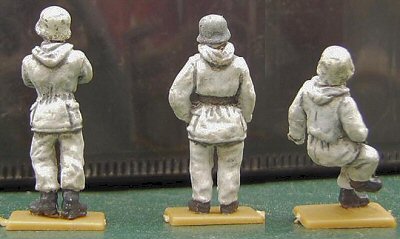 Type of kit:
One piece metal figures, 1/76.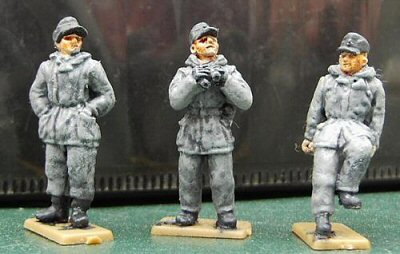 Quality:
This is one of my favourites from AB. If they would have optional heads (feld cap or steelhelmet), they would be almost perfect.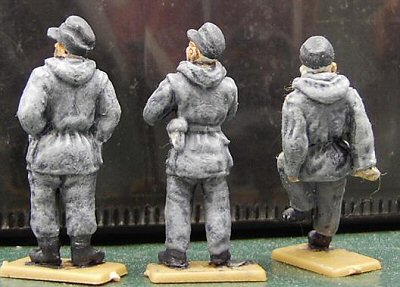 Instruction sheet:
Nihil
General Impression:
Very, very nice and very useful for any 1/72 or 1/76 scale diorama depicting a relaxed winter scene in the latter parts of the war.
Note:
6 full figures. All in the reversible winter parka. 3 with peaked field cap (from 1943 onwards). Three with steelhelmet (typical for StuG and Pz.Jäger).