Packing:
Plastic bag with zipper

Type of kit:
One piece metal figures, 1/76.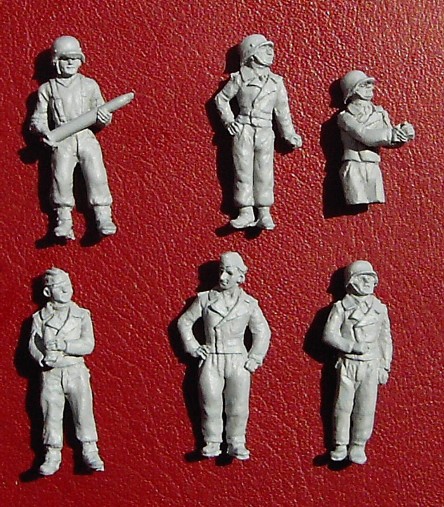 Quality:
Sculpting is nice, although I a little less good than other AB figures.
Instruction sheet:
Nil
Decals:
Nil
General Impression:
Useful for any 1/72 or 1/76 scale diorama with a StuG. Poses and sculpting less good than what we are used from AB. The shells are a bit rough, and especially the small shell does not resemble anything I can identify.

Note:
One half figures, Five full figures. All except one with steel helmet.