Packing:
Plastic bag with zipper

Type of kit:
One piece metal figures, 1/76.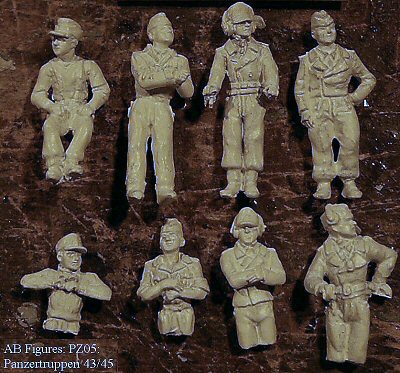 Quality:
Sculpting of AB figures is very nice, as usual.
Instruction sheet:
Nihil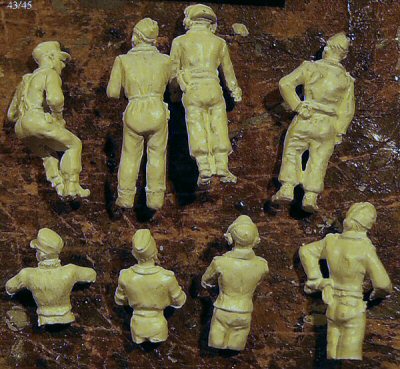 General Impression:
Nice. Very useful for any 1/72 or 1/76 scale diorama depicting a scene in the second half of the war, although some figures can be used for an earlier period.
Note:
Four half figures, four full figures. Mixed attire. Some in the typical black panzer tunic, one in coverall, two in shirt, one in pullover.