Packing:
Plastic bag with zipper

Type of kit:
One piece metal figures, 1/76.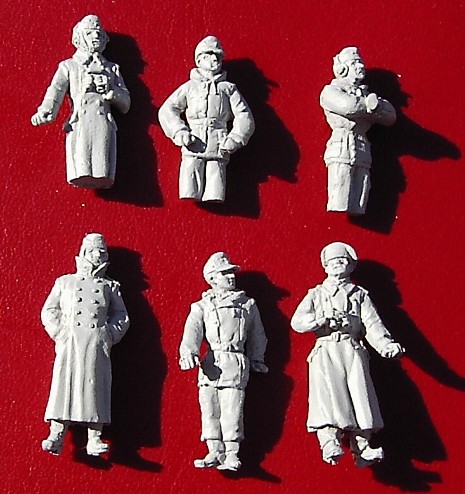 Quality:
Sculpting of AB figures is very nice, as usual.
Instruction sheet:
Nil
Decals:
Nil
General Impression:
Nice. Very useful for any 1/72 or 1/76 scale diorama in a winter setting, especially for the first half of the war.
Note:
Three half figures, three full figures.
3 figures in greatcoat and early field cap or peaked cap (typical for the early campaigns)
3 figures with the later winter parka, of which 2 with the later peaked field cap (from 1943 onwards)