Packing:
Plastic bag with zipper

Type of kit:
One piece metal figures, 1/76.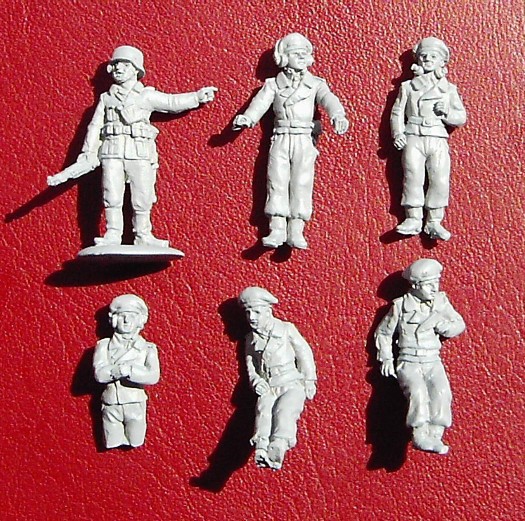 Quality:
Sculpting of AB figures is very nice, as usual. Although these early sets are just a little less lively than the later sets, and have a bit more flash.

Instruction sheet:
Nil
Decals:
Nil
General Impression:
Nice. Very useful for any 1/72 or 1/76 scale diorama depicting the German advance in Poland or Western Europe.
Note:
5 full figures, one half figure (in typical black panzer tunic). Includes one infantry soldier with Kar98k