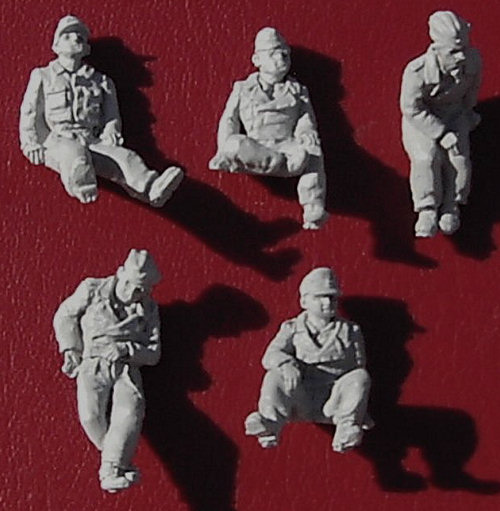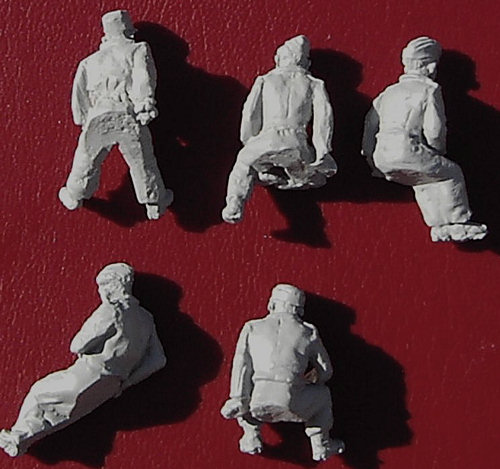 1. Packaging:
Plastic bag with zipper
2. Type
One piece metal figures, 1/76. (Although they are actually quite large, and even larger than a lot of 1/72 figures.)
3. Quality:
This set has some nice poses and is well sculpted, although the anatomy of the faces is open to conjecture (I like them, some find them dwarfish). De gustibus et figurinibus non est disputandum, is what the Romans said on that matter.
Five full figures are included, all reclining or sitting somewhere on a tank. 4 are wearing the black uniform, while the fifth is wearing a two piece denim. The setting possibilities are endless, but I found that they would sit perfectly on a StuG III. Apart from that, I'll let the pictures speak for themselves.
My set had a bit more flash than usual for AB.
4. Instruction sheet an painting instructions:
Nihil
5. Decals:
Nihil
6. Conclusions:
They're nice and a bit off the beaten track. Useful for any 1/72 or 1/76 scale diorama depicting a relaxed summer scene.