Hello Friends,

Would you like to build your kit in your favorite camouflage, but you have no necessary decals? Prepare them yourself! Below you can read how I do it.

I use vector graphics Corel Draw 9 to draw all planned decals. I never use scanned pictures, because they have too big raster for our small scale. I first redraw all pictures into vectors. Then I print them on normal white paper. I use HP LaserJet 4500 HP. I stick pieces of white or clear decal paper on places where the pictures are printed. I re-use the sheet of paper with pieces of decal paper stuck to it, and then print again. Finished decals have same characteristics as standard decals.

All that I have wrote about printing above is valid only for color decals, but not white.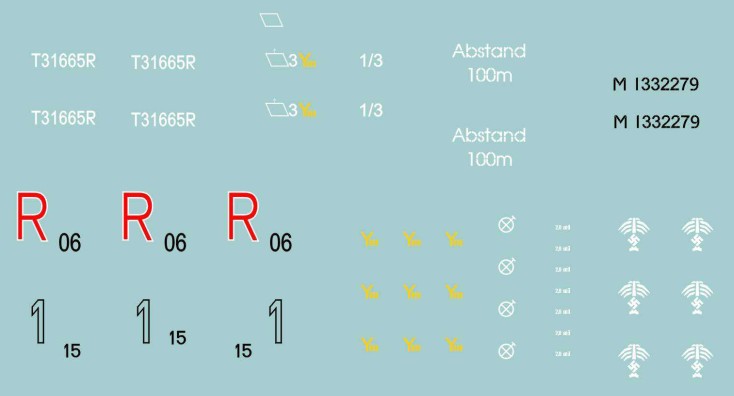 So let me continue and inform you how I print white decals too. I cooperate with a friend of mine because he has got Oki ALPS tape printer. It is necessary to use special paper supplied for mentioned Jet only. The white decals have little bit different characteristics than standard decals. You have to make over-coating by and also use thinned white glue for their application, because printed decals have no stick surface.

That is all. If you need more information, please write to me.
Happy modeling,
Sandman