Technique to assemble the soft tracks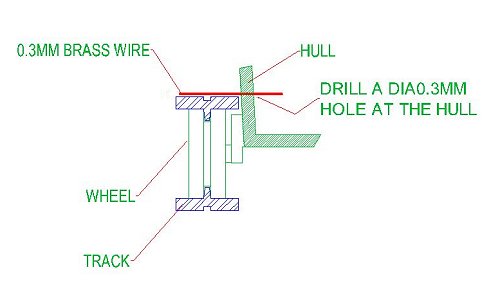 0.3mm brass-wire is very important in the 1:72 military world.
Drill some 0.3 or 0.35mm holes at the hull right above the return track.
Insert the 0.3mm brass wire into the holes and press against the return track so that the track cannot spring out anymore.
Each size of the track usually required 3-4 wires. As the wire is very thin, it is almost not visible.
Use the instant glue to fix the wires at the hull inner surface.
Adhering the track ends cannot just use the instant glue. We should first apply the epoxy (called yellow glue or synthetic rubber glue), after several minutes apply the instant glue to harden the yellow glue. Then the bonding becomes excellent.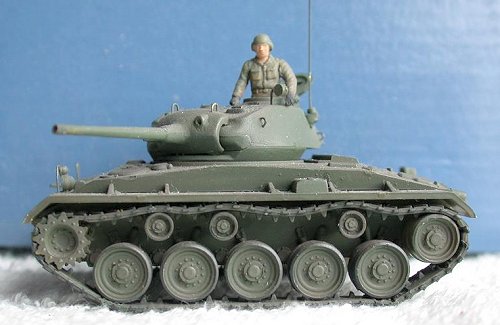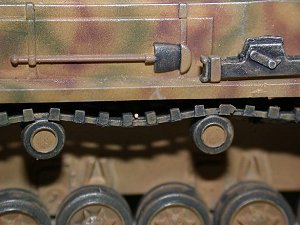 Some comments on the soft track models--Dragons and Hasegawa:
1. The latest Hasegawa track such as the Wirbelwind is soft enough. But the detail is very poor. The worst thing is the connection of the track ends which is very thick.
2. The Dragon track is very soft and detailed. The connection of the track ends is prefect. But the track of the Elephant is over-length. The tracks of other Dragon models such as the M1 and Panther are perfect to me.
My Own Opinion
I rather appreciate the Dragons' soft track as:
The track-link profile is more streamlined than the hard one.
No need to assemble/cut the tracks piece by piece.