I made this small table allowing a clear and factual vision of the dimensions of the various cases of the kits of the Panther Ausf. G, based on the plans of Panzer Tracts [1] and Kagero [2].
The ''a'' measurement (length of the glacis) is, of course, taken from the side view drawings (not shown).
I didn't have any Hasegawa kit left, that's why it's not shown on the picture.
The result is quite amazing, with the Hasegawa kit body statistically more accurate in its dimensions despite the weight of years!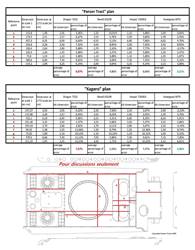 Comparison of dimensions. In green the most accurate kits, in red the least. (Click to open full size table.)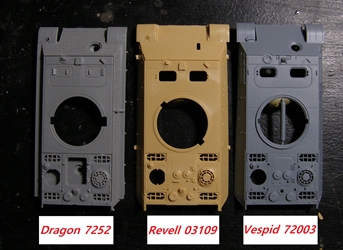 References
Panzerkampfwagen "Panther" Ausfuehrung .G, Panzer Tracts No.5-3, T.L.Jentz & H.L. Doyle
PzKpfw. V Panther Vol. 1, Tankpower Series No 1, W. Trojca,: AJ Press