This Hungarian tank was a license built version of the Swedish Landsverk L-60, a very modern tank for its time, with welded hull and torsion bar suspension. While the armor and armament was adequate for the early 30's concept of a tank's role, it was totally inadequate for WWII. The tank was named 38.M Toldi after Miklos Toldi, legendary 14th century Hungarian warrior and hero, known for his strength.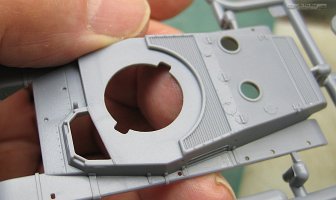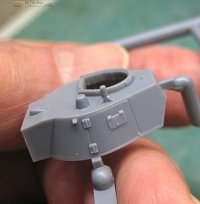 Packed in a large sturdy box with nice artwork, are five sprues for a small tank. WOW, this is so much better than the earlier IBG kits I have bought! There are 119 pieces of which 42 are for the link and length track. Detail is equal to the best 1/72 kits and accurate compared to photos. The tools are molded separate! Two hatches are open!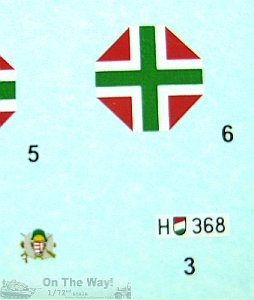 Decals are for a single option, with early Hungarian green cross, license plate and the tiniest, best detailed coat of arms. The instructions are CAD like but with precise arrows showing what goes where.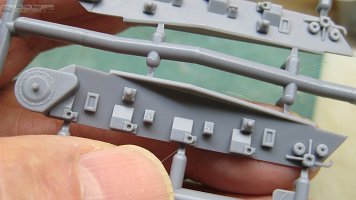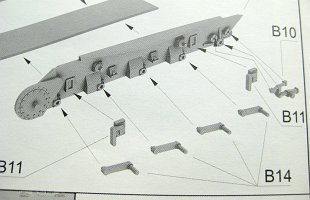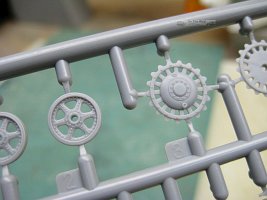 Assembly is like all small scale tank kits BUT, the suspension arms are separate, not molded in place, and they are tiny. It appears there are flat spots on the arms and in the corresponding receptacles to assist in proper alignment, but this will require more care. The separate track links are tiny, beautifully molded, and there are 16 of these per length.

Most photos of the real tank show the three color camo scheme found on the box and instructions. Color references are for Vallejo, AK and Pactra paints!
Preview sample purchased by the author.



Comments from Doug Edsall:
"The track links have a pitch that looks to be perhaps double if not more than what they should be. This is the same issue that the old Esci Panzer Is had".

Comments from Andy Lang:
"Bill noted the potential difficulty in fitting the torsion bar suspension arms. I experienced this very issue when building the same kit a few weeks back. I got round it by drilling the hull to accept separate axles from1mm plastic rod - the roadwheels were then attached to the latter. I have attached a photo of this in case it is of value to others building the kit. I have also included a couple of photos of the built-but-unpainted model: note that I built the kit as its companion Swedish light tank, the Strv m/38."

IBG products are available at