Historical background:

The Soviet Army need for SPGs armed with a 76 mm gun was fulfilled when hundreds of Panzer IIIs and possibly StuGs captured at Stalingrad were converted by Factory #37 to mount a fixed casemate with an F-34 76 mm gun. Because different vehicles served as a base for the SU-76I, various SU-76is looked slightly different. It is not known exactly how many of these vehicles were built (various sources speak of several hundreds). Initially, there was no supplementary shield between the gun and the casemate; this modification was added later.
Ironically, at least one vehicle was recaptured and used by the 23rd Pz. Div, 128th Pz.Jg.Abt. between 1943 and 1944. We have pictures of a vehicle in plain white, and of another entirely green covered by a very worn white camouflage; it is possible that it was the same tank in two different periods.
An unknown number of vehicles (possibly no more than 20) mounted the commander's cupola of a PzIII: most of them were used as command tanks.
What is inside the box

The three kits contain all the pieces necessary to build every version: decals, instruction and paint schemes obviously differ.
Attack rightly chooses as the basis of these kits their latest Panzer III chassis, which you can find in their Panzer III Ausf. J/L mini-serie and that is way ahead of their earlier chassis from the Panzer III Ausf. F/G/H serie. This naturally means that you are unable to build a SU-76i on an Ausf. F/G chassis - which is not wrong at all, since later versions of Panzer III were available at Stalingrad and a surviving Su-76i in Sarny, Crimea is built on such a chassis.
Unfortunately, tools are not provided as separate parts and so you are forced to have them were they should be on a regular Panzer III, which is not a nice idea in this case, since pictures do not show these vehicles to have most, if any, of the original tools.
You have the options for two sprocket and two idler wheels. Details on roadwheels and tracks are more than adequate.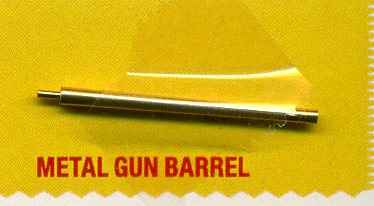 This is the extra sprue for the SU-76i itself, which gives you the options of mounting the shield (later serie) or not (early), or mounting the cupola (command version). Detail is nice, but all hatches are closed. The barrel is not present on the sprue, because it is provided separately as a metal part - a very nice and much appreciated touch.
Some of the smallest parts are supplied in resin (but most of them are more related to a Panzer III than a SU-76i). Curved sections of tracks which go around the sprockets and idlers are also supplied in resin. Finally, there is a small stowage box which can only be found in kit. no. 72894 (re-captured SU-76i) because it was evident in pictures of this specific vehicle.
Instructions, decals and painting schemes
Many different schemes are provided for the Soviet vehicles, while the German one has two schemes only, which are the only ones visible in the existing photos and possibly related to the same vehicle.
All in all, a good rentrée from Attack, which recently changed ownership and continues their range of WW2 vehicles with a quality which is very much better than their early, short-production kit.
Preview sample provided by Attack.
This model can be purchased from